Picasso Pawn
1715 Holloway St
Durham
,
NC
27703
Store Hours
Monday through Saturday 9am-6pm
A Pawn Shop Like No Other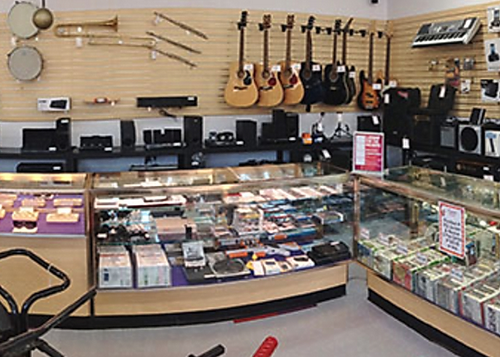 Pat's Pawn Shop is a North Carolina Company serving Durham, North Carolina. For over 35 years we have strived to be "Like No Pawn Shop You Have Ever Seen"!
We maintain a clean and professional environment to pawn, sell or purchase almost anything of value. We have a broad selection of quality pre-owned merchandise, including new and restored fine jewelry.
If you need a cash loan, look no further. Contact us today. We provide quick, confidential loans in Durham, NC with NO credit check! We have been in business for over 35 years and provide a friendly alternative source of funds. If your week or month has run longer than your paycheck, come and see us.
INSTANT CASH! • NO CREDIT CHECK • NO HASSLE
Pat's Pawn Shop was formed with the idea that our customers and associates should be treated with only the best appreciation, respect and dignity. This concept is reflected in the design and maintenance of our store in Durham, NC products we merchandise as well as the decisions we make toward non-recourse loans.
We Live Our Values
To alter the perception of our business, it is imperative we adhere to a consistent set of values that define our culture, individual stores, and daily business practices. At Picasso Pawn we:
Treat every employee and customer with respect.
Practice innovative leadership.
Maintain integrity in all we do.
Channel our knowledge and experience toward continuous improvement.
Strive to make a positive impact in the community.
Visit your store in Holloway St in Durham, North Carolina and receive premium customer service from our knowledgeable and professional staff.