We have been in business for over 35 years!
Picasso Pawn was formed with the idea that our customers and associates should be treated with only the best appreciation, respect and dignity. This concept is reflected in the design and maintenance of our stores, products we merchandise as well as the decisions we make toward non-recourse loans.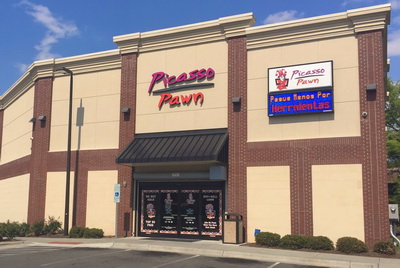 Our history dates back to 1983, with the establishment of our first location in Greenville, North Carolina. The founders of the company, all of whom worked their way through high school and college, used their experience working these jobs, their education and their post collegiate experience to build a company based on the long stored traditions of the pawn business combined with modern business management techniques, strategies and ideas. Today, headquartered in Durham we employ over 80 associates in 10 locations throughout North Carolina.
We Live Our Values
To alter the perception of our business, it is imperative we adhere to a consistent set of values that define our culture, individual stores, and daily business practices. At Picasso Pawn we:
Treat every employee and customer with respect.
Practice innovative leadership.
Maintain integrity in all we do.
Channel our knowledge and experience toward continuous improvement.
Strive to make a positive impact in the community.