Pawn Shops in North Carolina
Picasso Pawn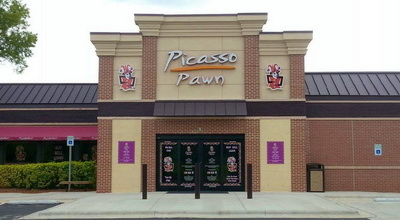 Picasso Pawn is a North Carolina Company serving Raleigh and Durham. For over 35 years we have strived to be "Like No Pawn Shop You Have Ever Seen"!
We maintain a clean and professional environment to pawn, sell or purchase almost anything of value. We have a broad selection of quality pre-owned merchandise, including new and restored fine jewelry.
If you need a cash loan, look no further. Contact us today. We provide quick, confidential loans with NO credit check! We have been in business for over 35 years and provide a friendly alternative source of funds. If your week or month has run longer than your paycheck, come and see us.
INSTANT CASH! • NO CREDIT CHECK • NO HASSLE
Visit one of our local stores in Raleigh and Durham, North Carolina and receive premium customer service from our knowledgeable and professional staff.